A better place.
Martin Valcke.
Qanun Concerto. Creation
Sergei Rachmaninov.
Piano Concerto n°2
Kurt Weill.
Kleine Dreigroschenmusik
Max Steiner.
Casablanca Suite
tickets & season tickets
concert dates A better place.
concert info.
Warning
: getimagesize(/home/symfok05/public_html/userfiles/2017-2018/JLK (c) Simon_van_Boxtel.png) [
function.getimagesize
]: failed to open stream: No such file or directory in
/home/symfok05/public_html/frontfunc/functions.php
on line
120
Jan Latham-Koenig.
conductor.
A true European at heart (from French, Danish and Polish origin) he studied at the Royal College of Music, London, before going on to win the coveted Gulbenkian Fellowship. His debut conducting Macbeth at the Vienna Staatsoper in 1988 was a sensational success, and catapulted him almost over-night to international fame.
Since then he has been at the helm during many of the world's greatest operatic and symphonic moments, including Aida, Macbeth, La Bohème, Peter Grimes, Tristan, Pelléas et Mélisande,
Die Tote Stadt, Carmen, Turandot and Elektra, and the ballet The Prince of the Pagodas.
He has enjoyed musical directorships with ensembles and organisations including the Orchestra of Porto, the Cantiere Internazionale d'Arte di Montepulciano, Teatro Massimo di Palermo and both the Orchestre Philharmonique de Strasbourg and Opéra National du Rhin. He was the founder and Artistic Director of the Young Janacek Philharmonic.
Since August 2011 he has been Music Director of the Moscow Novaya Opera, and since 2012 also Artistic Director of the Orquesta Filarmónica de la UNAM in Mexico City. From 2013 onwards he has been Artistic Director of the Flanders Symphony Orchestra in Bruges (Belgium).
His numerous guest appearances in opera and concert have included the New Japan
Philharmonic, Tokyo Metropolitan Orchestra, Orchestre Philharmonique de Radio France, Los Angeles Philharmonic Orchestra, the Rundfunk-Sinfonieorchester Berlin, Dresdner Philharmonie Orchester, … He was invited to conduct a number of companies at the Vienna State Opera, Royal Opera House Covent Garden, National Opera Prague, Tokyo National Opera, Götenburg Opera, to name just a few.
close
Symfonieorkest Vlaanderen . Taras Bulba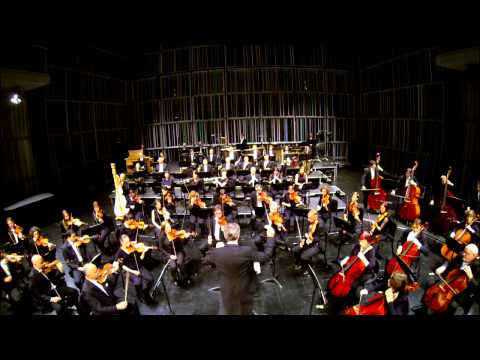 Taras Bulba . Leos Janacek
close
Aleksandar Madzar.
soloist. piano
Aleksandar Madzar was born in Belgrade in 1968. He started playing the piano under the guidance of Gordana Malinovic and later studied with Arbo Valdma, Elisso Virsaladze and Daniel Blumenthal in Novi Sad, Belgrade, Moscow and Brussels. He won prizes in Geneva, Leeds, the 'Busoni' and 'Umberto Micheli' competitions and gave his debut with the Berlin Philharmonic Orchestra under Ivan Fischer in 1990. He has since then been performing regularly all over Europe, enjoying a rich and varied career in recital, concertos and chamber music, occasionally also touring North and South America,South Africa and the Far East. Aleksandar Madzar teaches at the Royal Flemish Conservatoire in Brussels.
close
Osama Abdulrasol.
soloist.
Osama Abdulrasol is an Iraqi qanun player and composer. He was born in Babylon, as a descendant from a very religious family. Because music was forbidden at home, Osama had to learn music in secret all his young life. Obsessed as he was with music, he started studying it virtually (from books, just in his mind). Till he left Iraq as an adult, he never even could afford buying a music instrument. His father never knew that Osama became a professional musician.
As a young boy, Osama became fascinated by the quran recitals that he heard on the television, in the mosques, & in the streets. He then became so eager to discover as much as possible about music, that he listened to every type of music he could. He listened on a small dictaphone to everything from Paganini to Pat Metheny without realizing the huge difference in style. Later it would become one of his talents as a composer, to write new music without paying too much attention to borders or frames.
In his hunger for music he discovered jazz. When he went to Baghdad to ask in small music stores about it, the records seller gave him a cassette, with the title 'Jazz', written in Arabic - without names, or a title. It was only 20 years later, in Belgium, during a concert, that Osama would realize that it was a recording of Toots Thielemans.
The young Osama played every instrument he could get his hands on: starting with accordion, going to violin, oud and guitar – playing classical, folk, rock and heavy metal on it. Not satisfied by that, he learned to play the clarinet and the saxophone – at least, until his reeds were finished and he discovered that there were no places in Iraq were you could buy new reeds.
It was only when he left Iraq, that he discovered the Arabic harp or qanun, one of the most ancient instruments. He learned to play this complicated instrument all by himself, and soon they became inseparable. He then settled down as a musician and started his career as a qanunplayer and composer.
Obliged to leave Iraq, Osama came to Belgium. The cultural and musical diversity in Europe, with so many influences and possibilities opened a totally new world for him, and very soon he started working with different musical personalities as Goran Bregovic, Claron McFadden, Sidi Larbi Cherkaoui, Lucilla Galeazzi, Roby Lakatos, Assala Nasri, Lula Pena, Wannes Van de Velde and many more.
The young Iraqi boy thus became a cosmopolitan, and plays almost everywhere in the world, both as a soloist and guest, or with his own ensembles.
The city of Ghent, his new home, awarded him in 2013 with the Cultural Prize him for his extraordinary musical personality and his cultural achievements.
close
Concert info.
Borders nor laws can silence music. Though banned by dictatorial regimes and hence forced to flee their homelands, composers Rachmaninov, Steiner and Weill transcend any form of oppression in their 'Piano Concerto', 'Casablanca Suite' and 'The Threepenny Opera', respectively. Qanun player Osama Abdulrasol equally lives in exile. Martin Valcke put his wanderings to music