Dirk Brossé
Guest conductor
Dirk Brossé, born in Ghent, Belgium, in 1960, is a multi-faceted composer and a respected conductor on the international music scene. He is currently Music Director of 'The Chamber Orchestra of Philadelphia', Music Director of the Filmfestival Ghent and Music Director and principal conductor of the 'Star Wars in Concert World Tour'.

He began his music studies at the Music Conservatories of Ghent and Brussels. He subsequently specialised in conducting, which he studied in Maastricht, Vienna and Cologne. Alongside his many guest professorships, he is currently Professor of composition and conducting at the School of Arts / Royal Conservatory of Music in Ghent.

Dirk Brossé has conducted all the leading Belgian and international orchestras.

Dirk Brossé is a versatile and prolific composer. He has written some 200 works, including concerti, oratorios, lieder, movie soundtracks, chamber music and symphonic works, that have been performed all over the world and have been recorded in more than 40 countries.

Dirk Brossé has made more than 60 CD recordings, has conducted in numerous world-famous concert halls and has collaborated with world-class artists.

Dirk Brossé has been awarded the title "Cultural Ambassador of Flanders". He has received numerous prizes, among them, the Flemish Government's 'Gouden Erepenning' award for merit and the prestigious Achiel Van Acker Award. He is an Advisory Board Member of the independent think tank 'Itinera Institute'. Since 2010 Dirk Brossé has been a Freeman of the town of Destelbergen.
"Maestro Brossé is a talented and visionary musical spirit."
Placido Domingo
Concerts with Dirk Brossé.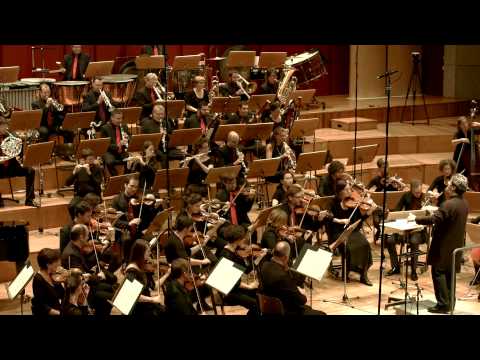 Dirk Brossť conducts Symfonieorkest Vlaanderen